Thursday, 12.10.06
| | |
| --- | --- |
| After 3 wonderful and exciting weeks we had to say good-bye. But we still had the whole day left and so booked a boat trip to Seal Island just off Hout Bay. | |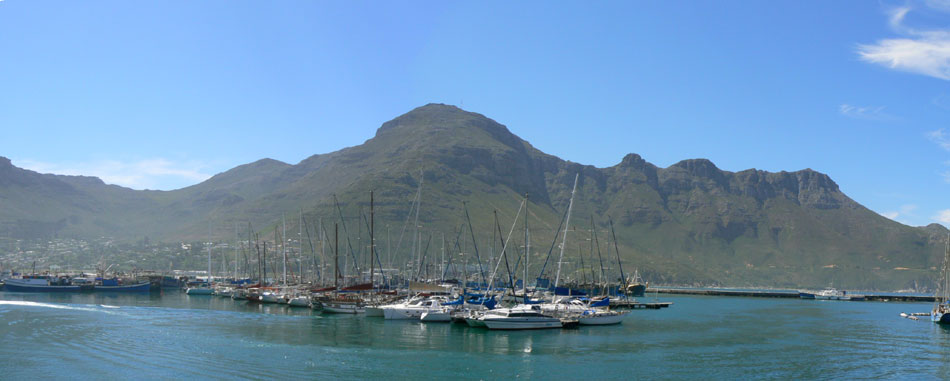 Hout Bay harbour
| | |
| --- | --- |
| African market | View of Chapmanīs Peak Drive |
| The island teeming with seals | |
| | |

Afterwards we drove to Muizenberg at the shores of False Bay. Muizenberg has been one of the most en vogue sea baths of the Capetonians in the early 20th century. The brightly coloured beach cabins are still very popular subjects of photographers. The endless white beach is very tempting but the water was too cold for us so we just walked barefoot in the sand.

Finally we paid the Waterfront another visit for a last African lunch with bobotie and venison steaks. After some souvenir shopping we returned the car at the airport and with a heavy heart waited for the long flight home.
| | |
| --- | --- |
| De Klerk, Dagmar, Mandela | Good Bye!! |

It was a wonderful trip with innumerabe impressions which will remain in our memories for a very long time. And who knows - might be we will soon return to South Africa, Namibia or Botswana, which has been recommended to us by several of our hosts. However, Africa fever has definitely got hold of us!
Links: =>

Index 1 2 3 4 5 6 7 8 9 10 11 12 13 14 15 16 17 18 19 20 21 Links