Saturday, 07.10.06

Right after breakfast we hit the road for Mossel Bay. A few weeks before there has been a huge landslip at the road to George and therefore one-way traffic has been introduced. But we were lucky and joined traffic with our side moving.
In Mossel Bay we visited the Bartolomeu Diaz Museum dedicated to this Portuguese seafarer who first sailed round the Cape of Good Hope in 1488 and so prepared the way for the sea route to India. Heart of the museum is the replica of the Diaz caravel built in Portugal which sailed to Mossel Bay in 1988.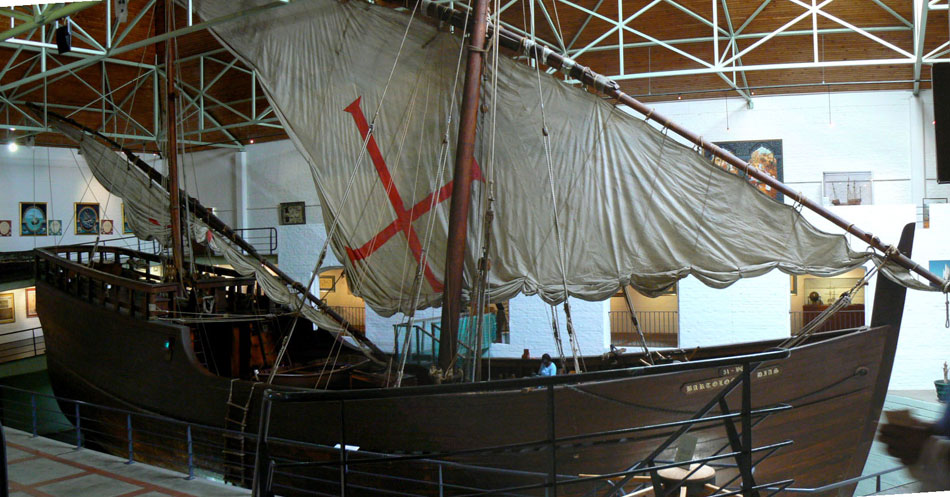 The Diaz caravel

Now we left the Garden Route heading for Swellendam where we paid a short visit to the Bontebok National Park. We could watch several Bontebok babies.

Today we reached Hermanus called the whale capital of South Africa. It is famous for the best spots in the world for land based whale watching.
We quickly found the Potting Shed Guesthouse, our host for the next two nights. At the Old Harbour we could watch whales from very close.

At the Old Harbour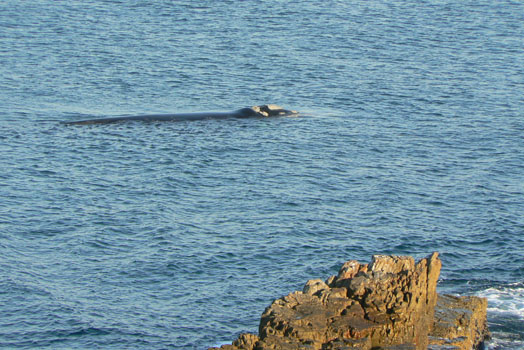 Whale at close distance
Our visit to snow-white Grotto Beach was very brief because in the meantime a storm had arrived that blew clouds of sand in our faces pricking like needles.
For dinner we asked for a reservation at "Anni se Kombuis". The restaurant is very cosy and serves very nice traditional South African cuisine at a reasonable price.
The wind was still very strong in the evening and the forecast did not promise any improvement... =>

Index 1 2 3 4 5 6 7 8 9 10 11 12 13 14 15 16 17 18 19 20 21 Links