Wednesday, 12.09.2012
We really enjoyed our stay at Onich but nonetheless had to leave after just one night.

Our route back to Edinburgh was via Glen Coe, the Trossachs and past Stirling directly to the airport. Our flight back to Austria had been rescheduled 3 hours earlier a few weeks ago so we could not stop very long on the way.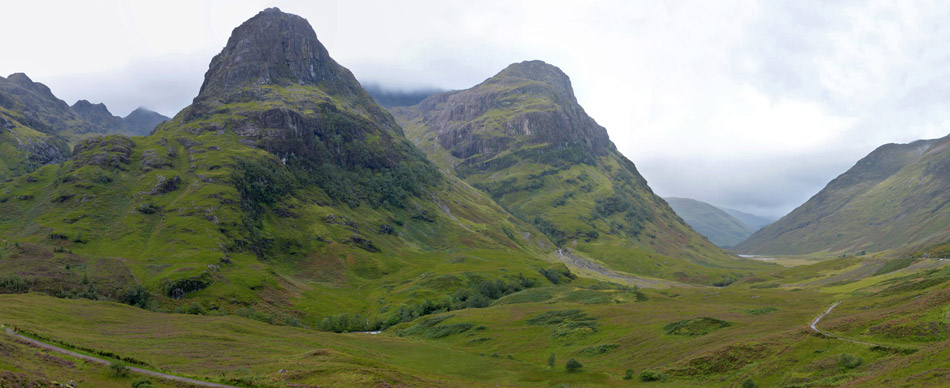 two of the Three Sisters of Glen Coe


After just 3 hours' drive we arrived at the airport and after returning the car and check-in there was only one thing to say: fare ye weel, Scotland - we'll be back!!!