Sunday, 26.08.2012
After a delicious breakfast we took the ferry to Kerrera just south of Oban. The scarcely populated island (35 inhabitants) offers various hiking opportunities - we went for the round trip along the southern half with the ruins of Gylen Castle along the way.

Our first stop after the start at the jetty was at the
Lower Gylen
Tea Garden. We could not resist to have some tea and a cake.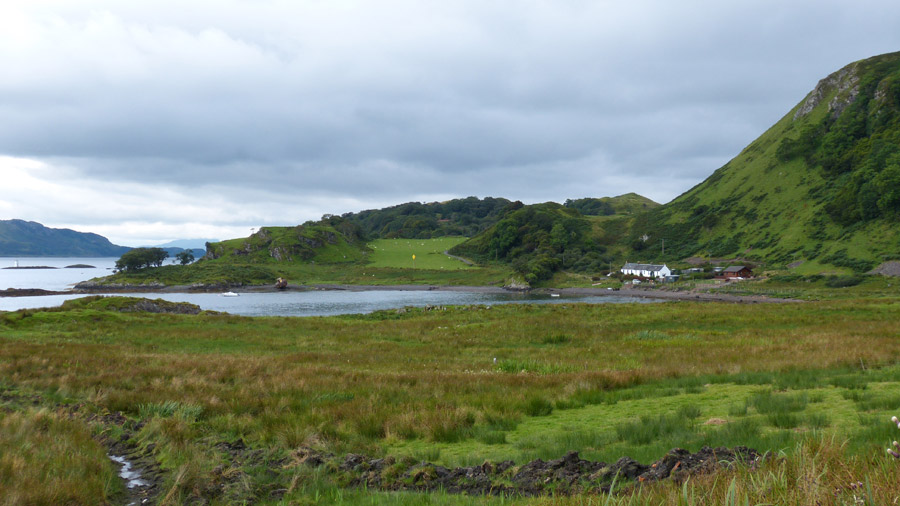 Little Horse Shoe Bay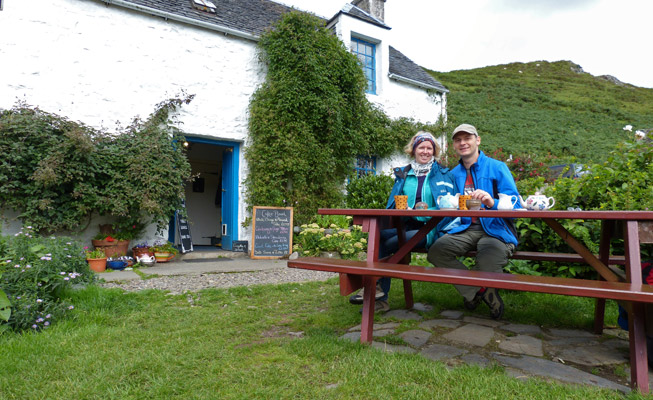 Yummy!
Gylen Castle is not far from the Tea House. The impressive ruin sits on a promontory overlooking the sea.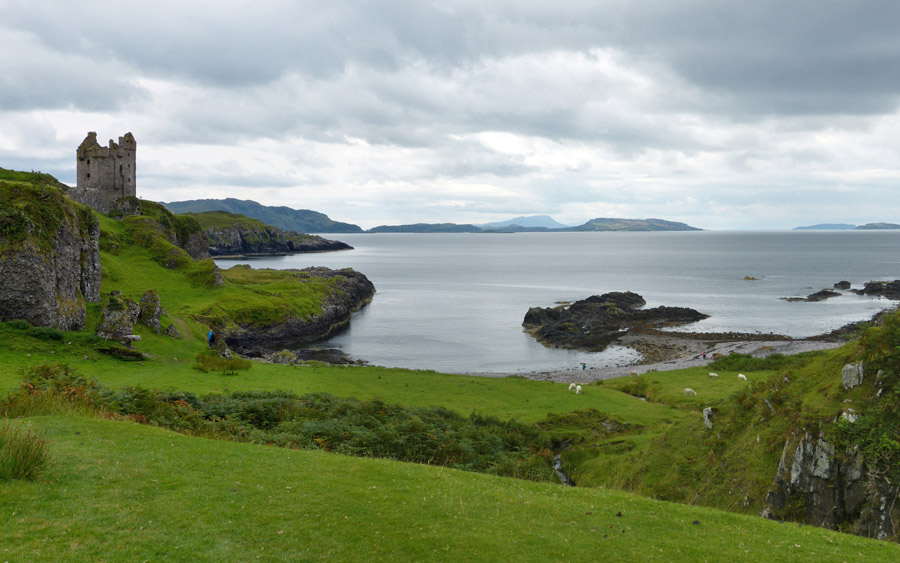 After exploring the ruin and its surroundings we went on. We saw many sheep on the way, which were quite unimpressed by our presence.
There are also some tiny settlements consisting of just one or two houses scattered over the island. After 4 hours we were back at the jetty again.



Back at our car at Gallanach Road we headed south for the "Bridge over the Atlantic". The bridge dating from the 18th century connects the island of Seil with the mainland. On Seil and the even smaller Easdale
slate
has been quarried until the mid-20th century.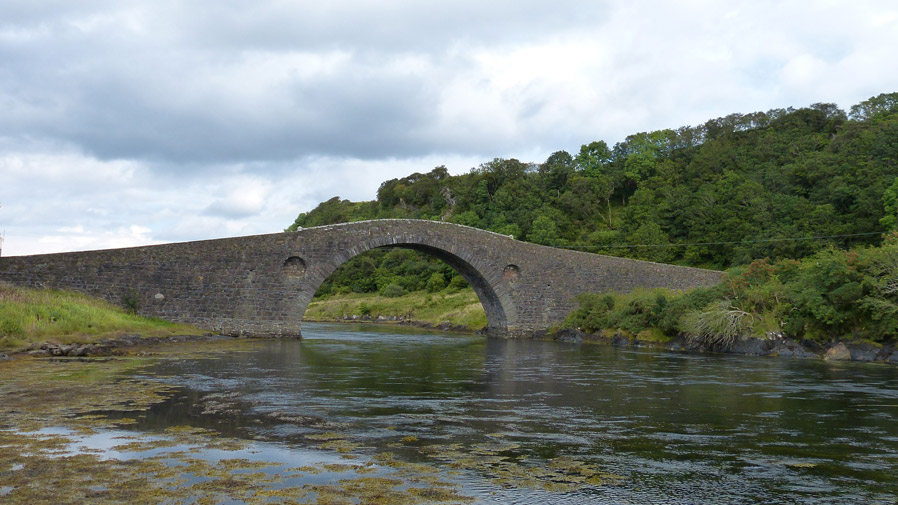 the Atlantic Bridge
On our way back to Benderloch we made a short detour to Ardchattan Kirk at Loch Etive with its picturesque graveyard.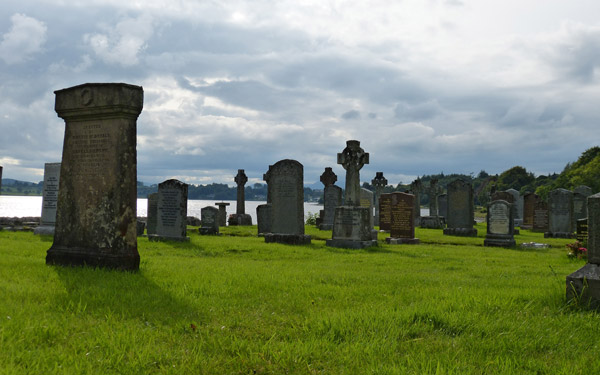 To the next day
=>