Sunday, 06.03.2011

In the late morning we tried some snorkelling at our beach, but since it was high tide the water out at the small reef had been quite deep and cloudy. Around noon we had fixed our massage appointments and both enjoyed an hour of relaxation under the skies.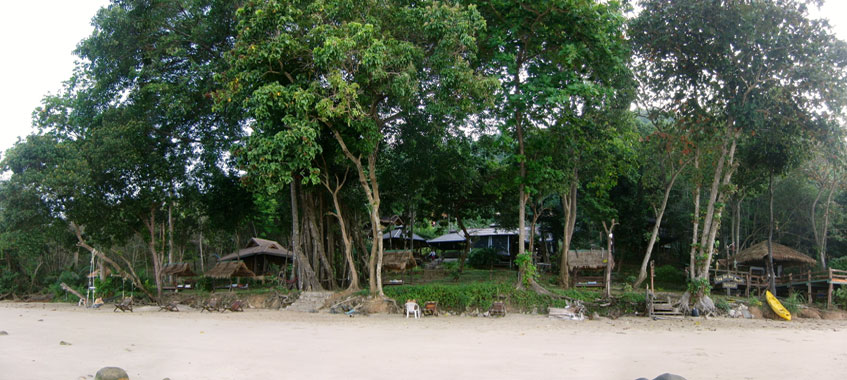 our beach, on the far right the massage platform




During the afternoon the sky became more and more overcast and finally it started raining. It is unbelievable how "cool" 28°C can feel when you are accustomed to 36°C and more. In the evening we watched the sun set over Koh Phi Phi.


Koh Phi Phi Leh on the left, Phi Phi Don in the centre and Mosquito Island to the right



On Monday we took the ferry to Krabi for our flight to Bangkok. =>